We are looking for REACT programmers
What we can expect from each other on
Come and grow with us…
We are looking for a full-time, colleague, React programmer to join our team.
We sensitively perceive that times are changing. We believe that you can be just as effective whether you are in our new modern office or at home. Choose, it's up to you.
What you should know for this position
ReactJS – Advanced
JavaScript – Advanced
HTML – Advanced
AJAX – Advanced
TypeScript – Advanced
Next JS – Advanced
What we offer
• possibility to work from home
• friendly atmosphere
• we are a dog friendly company
• in office coffee, green tea and free drinks
• free parking in front of the company
• a company where you find friends, not just colleagues 🙂
Cooperation calculated in years
We are expanding our team with people in whom IT runs in their DNA and who have a desire to continuously improve.
Not just for
one project
A smooth transition from one project to the next is the key to good collaboration and our commitment and priority to each team member.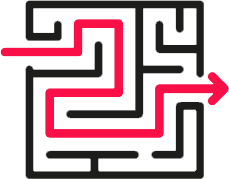 Ambitious
project challenges
We are involved in projects that use the latest technologies. Thanks to this, the quality of our team members is growing.
Continuous
learning
We provide training and courses for team members to increase their competence. We enjoy the growth of our people.
VALLLU TEA
Do you fancy getting to know
valllue and our team
Give us a call and stop by for a cup of coffee. Nothing is better than meeting face to face. Let us know, even if the job you excel at is not listed here.
Zuzana Bányi Čapčíková
zuzana@valllue.tech
+421 911 065 622